Wheat Separate Chaff: The Painting
FREEDOM OF FLOW
This painting was commissioned by my church Pastor and Creative Team at First Presbyterian Church-Main St; Houston, TX. They wanted a painting [scale of painting would be my choice] that would show "release in times of frustration and depression; but to also somehow show a feeling of hope [faith, and freedom] in the midst of dispare". The painting is actually displayed differently than the way it is shown here; should be in a vertical format. It was my hope that I succeeded in resonating the themes. However, I am pleased. And I am pleased to say that the commissioning committee loved the painting and pleased to present the painting for its service debut.
Value: $12540
SALE PRICE: $8650
directly, via email or phone:

If you are interested to see this painting, and for purchase inquiry, please contact

email: dune.patten@gmail.com
direct: 832-371-3644
**Now on view at The Antique Mall- Old Katy Rd. location**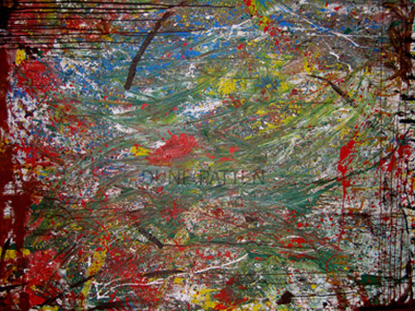 Info for this Large-scale Painting
WHEAT SEPARATE CHAFF
Mixed media on canvas
8 ft. x 6 ft.
2003-04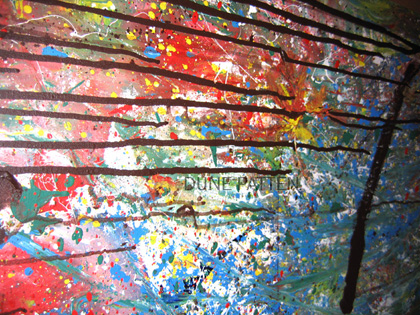 DETAIL 1
Detail of the upper right-hand sector of the painting; as you are looking at it from its 6 ft end looking down it's 8 ft. line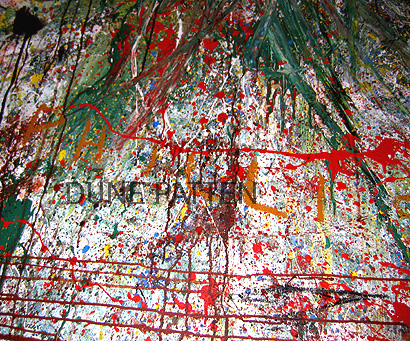 DETAIL 2
Detail of the bottom portion of painting with text 'PHIL[L]ISTINE'. The word has an extra 'L' as a play on the word to associate the act of being 'filled' up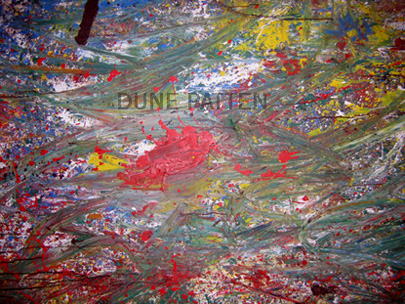 DETAIL 3
Detail of almost center-part of the painting. Before I began construction of the painting I would pray about it. Prayer became the focus for this painting. As such did the almost center-part of the painting; which seems to have become the 'heart' of the painting.